Regional Focus: Spotlight on the East Midlands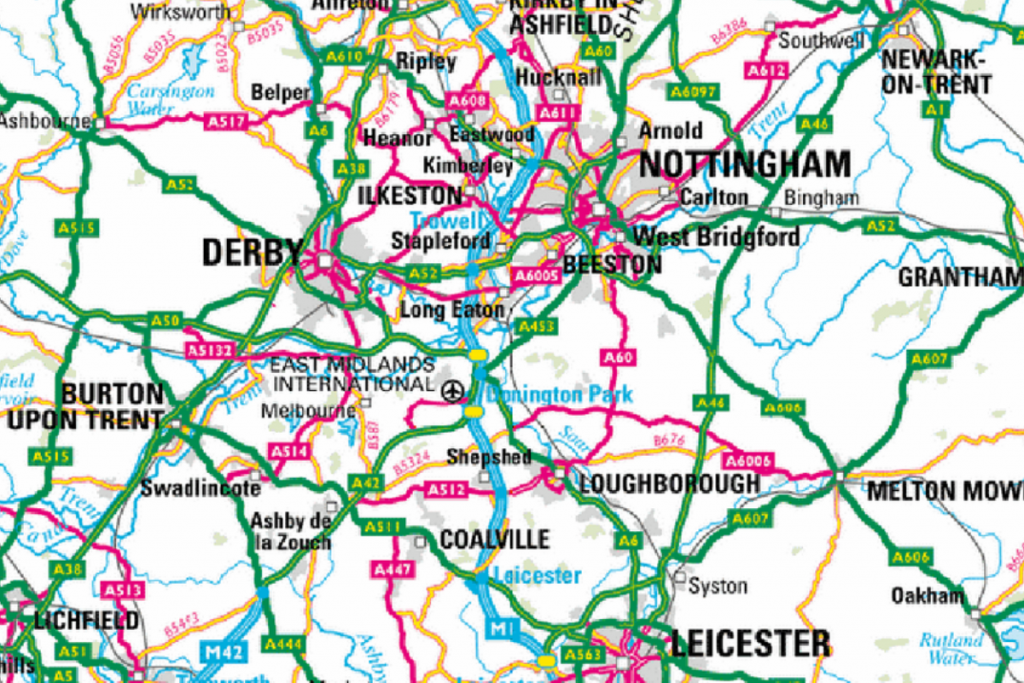 If you read our recent post, Regional Focus: Spotlight on the North East you will know that at Property Portfolio Management Ltd we do not limit ourselves to property investment opportunities on our doorstep. We cast our net far and wide; another area worthy of our attention is the East Midlands.  The dynamism of the East Midlands property market contrasts strongly with the slowdown in London and much of the Southeast.
Spotlight on the East Midlands
The East Midlands property market is buoyant because of the strong local economy. Derby, Leicester and Nottingham compare favourably with other cities in terms of jobs, health and house prices to earnings.  This last point is crucial, this means that house prices are much more affordable than in some other regions. The East Midlands also benefit from good transport links and commuting distances to other cities in the Midlands and London.  According to the BBC,  house prices are rising the fastest in the East Midlands, increasing by 6.5% in the year to August 2018. This figure has been determined using data provided by the Office for National Statistics.
As property investors, we recognise the tremendous opportunity that this region and this moment in time represents. This is why we have briefing our group of investors on current opportunities in the East Midlands.
If you are interested in joining our group of property investors who fund all of our deals, call me today on 01923 797181 to ensure that you don't miss out on the profits available.
Have you enjoyed this post? It is likely that you will also like the following posts:
What are our Current Investment Opportunities?
Why You Should Invest With Property Portfolio Management Ltd
Our Latest Purchases Confirmed: HMO and 3 Bedroom House
New Partnership Secures Additional Brokerage Services for PPM Investors
Spotlight on Commercial Property: Commercial to Residential and Mixed Use
How we are Using PropTech to Lead the Market
How does our Approach Differ From Property Crowdfunding?
Should you Invest in Homes for Retired People?
The Changing Nature of the Buy to Let Market
Serviced Accommodation: When Being Flexible Pays Off!
6 Month Property Deal Update – 'Off to a Flying Start!'
Property Investments and Trading, London
We only work with a limited group of investors at any one time.
We create bespoke property portfolio Investment solutions on behalf of our clients which provide substantial returns on investment over either the short or long term.
Property not only, substantially out performs all other 'high street' investment types such as ISA's, Bonds & high interest savings vehicles. It is also considerably more risk averse compared to stocks and shares.
To read more about our services click here.
If you want to build for the future, either over the short or long term, we would be delighted to talk.
It is not as difficult as you might think. Give us a call on 01923 797181 or email us via  info@mypropco.co.uk to start the conversation.
Best regards,
Dion Carter
Director, Property Portfolio Management Ltd
Image credit: https://www.az.co.uk/
This is blog post number 34