How does our Approach Differ From Property Crowdfunding?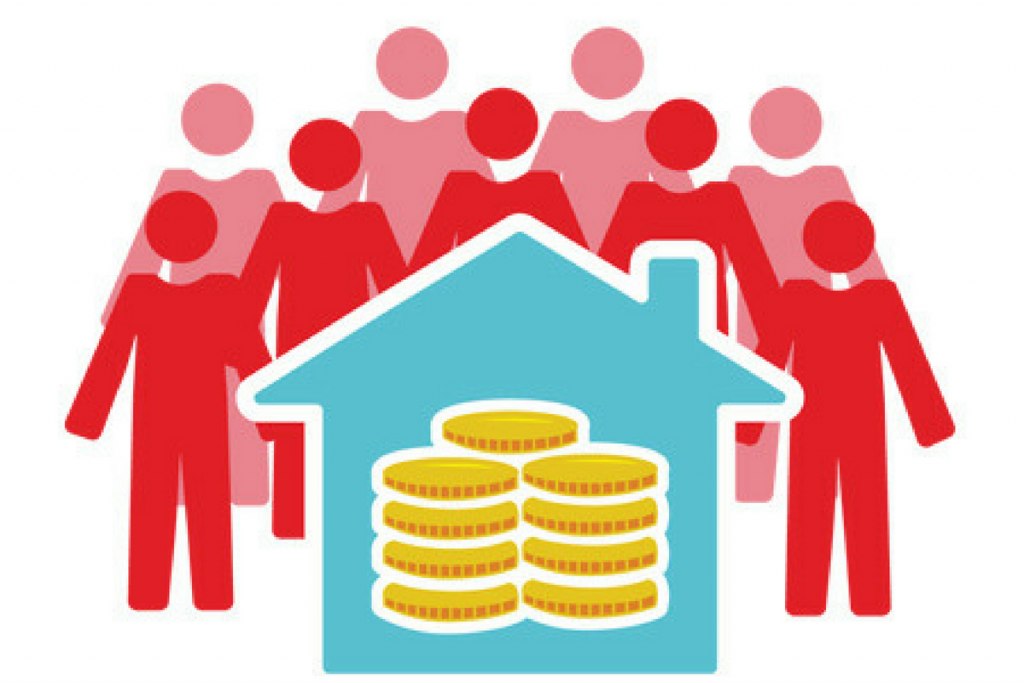 Crowdfunding as a concept continues to spike investors' interest in many sectors and the property market is no exception. There are numerous variations on the theme, however fundamentally property crowdfunding provides a platform to be part of an investment opportunity that delivers returns well in excess of most high street investment vehicles. Key players in the property crowdfunding niche include Property Partner and The House Crowd.
Minimum investment can on occasion be as low as £100 and the number of investors in any fund is only limited by the target investment being reached.
Typically, a standard offer to invest will provide an opportunity to earn anything from 7-12% ROI by investing in an often secured, fixed return, first charge loan note.
The Property Crowdfunding Model
There is a great deal to admire in the crowd funding model –
Decent returns on investment
Secured loans on 1st charge
Low value capital investment
Vast range of opportunities from small single refurbs to large complex construction projects.
At Property Portfolio Management Ltd we too offer investors the opportunity to realise double digit returns on investment without having to commit hundreds of thousands of pounds. However, there are some important differences between our approach and that of a crowdfunding operation.
How Are We Different?
Our projects are based upon multiple strategies including B2F, B2L, SA, HMO, Lease & Purchase Options, C2R, & New Build. Returns are maximised through market knowledge and understanding which tactics to employ in different parts of the country. This diversification of our strategy reduces risk and optimises returns.
We invite investment from £25,000 for a minimum of two years and therefore only ever represent a small number of investors. This allows us to build long term relationships built on trust and results.
Our investment fund offers a guaranteed 10% return on investment per annum. Our financial modelling only permits investment in projects that attract high levels of ROI. We are also experts in sourcing projects below market value and this combination, executed across the country, provides an almost unique offering to our investors.
Crowdfunding undoubtedly is a merited method of investment. It is digital and provides a comprehensive service & analysis of the investments it promotes.
What is does not do is provide a track record of profitable decision making. Nor does it devise strategies that deliver return on investment and it does not develop relationships built on mutual trust. The expertise is limited to the presentation of the information around the deal.
Property Portfolio Management develops relationships with its investors, builds and executes diversified strategies on their behalf and is building a record of achievement that facilitates that 10% guarantee. If you have a concern about your investment you can call me and / or arrange a meeting to discuss; you do not have to send a message via a website.
If you are interested in joining our group of property investors who fund all of our deals, call me today on 01923 797181 to ensure that you don't miss out on the profits available.
Have you enjoyed this post? It is likely that you will also like the following posts:
Should you Invest in Homes for Retired People?
The Changing Nature of the Buy to Let Market
Serviced Accommodation: When Being Flexible Pays Off!
6 Month Property Deal Update – 'Off to a Flying Start!'
The latest addition to our HMO Portfolio
Property Investments and Trading, London
We only work with a limited group of investors at any one time.
We create bespoke property portfolio Investment solutions on behalf of our clients which provide substantial returns on investment over either the short or long term.
Property not only, substantially out performs all other 'high street' investment types such as ISA's, Bonds & high interest savings vehicles. It is also considerably more risk averse compared to stocks and shares.
To read more about our services click here.
If you want to build for the future, either over the short or long term, we would be delighted to talk.
It is not as difficult as you might think. Give us a call on 01923 797181 or email us via  info@mypropco.co.uk to start the conversation.
Best regards,
Dion Carter
Director, Property Portfolio Management Ltd
Image credit: https://www.quickmovenow.com/
This is blog post number 27.