Who Should be in Your Power Team?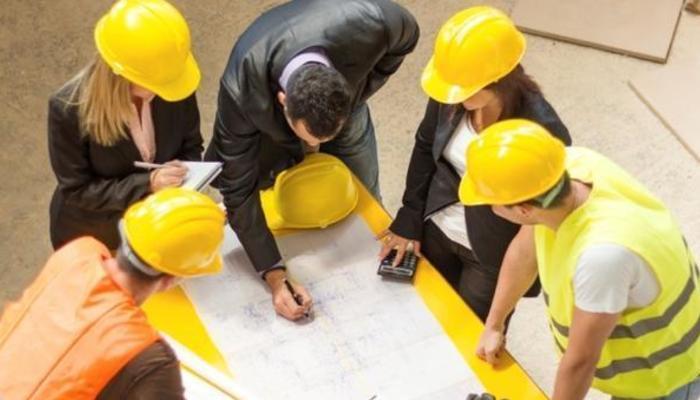 Property investment is a team sport, no property investor will be able to maximise the GDV of a project without a team of professionals helping him or her every step of the way. In property investment circles, this team of professionals is called a Power Team.  It is your Power Team that will enable you to deliver projects on time and on budget.
As a property developer, your strengths may be your ability to find below market value properties and secure funding for them. This should be your focus; for all other property development tasks you should outsource to your team.
Who Should be in Your Power Team?
So, who should be in your Power Team?  The type of property portfolio you have will have an impact on the makeup of your team, commercial properties have different requirements to residential properties, for example. However, all Power Teams will have the following members.
The Broker
A good broker is worth his or her weight in gold. Make sure they are truly independent or at the least, have a large panel of lenders. Talk to them, be upfront and don't embellish your credentials. If a deal can be done, a good broker will find it.
Quick tip: If the first thing a broker does upon meeting you is to ask you to fill in a form, you probably need to keep looking. Find a broker who buys in to what you are trying to do.
The Accountant / Tax Advisor
The legislative framework in which we operate as property developers changes on a regular basis; you must have an accountant familiar with property development on your team. He or she can advise you on the potential profitability of projects and minimise your tax liability.
The Surveyor
Surveyors are vital for drawings, liaison with authorities, understanding of regulations and permission processes, they are also the people with their fingers on the pulse. Treat your surveyor well and be loyal to them whenever possible.  Provide them with repeat business and your surveyor will become a great source for lead generation.
No- one is better positioned than a surveyor to tip you off about a plot of land or a commercial property that is ripe for conversion to residential. They are also excellent solution providers so can handle numerous development issues during the planning phase.
The Builder
Good builders are always in demand and therefore they appreciate structure and planning to enable them to get on with the build. Don't leave anything to chance or expect them to make decisions on your behalf. If project management is not your strong suit, consider hiring a Project Manager /Quantity Surveyor to run the project for you and always have a contract in place with your builder before work commences.
The Estate Agent
Every town will have dozens of estate agents, many of whom will not give you the time of day if you try to engage with them. You cannot cultivate a strong relationship with all of them so pick 2 or 3, meet them and keep in touch with them each week. Eventually they will have a property you wish to buy.
If you work well together, make sure you give them back the property to sell for you when you flip it or if they manage lets, give them the chance to find a tenant. Over time, a good relationship with an estate agent will provide significant benefits because they will know you are in a position to buy.
Communication is the key to managing all of these vital relationships; none of your Power Team are likely to work for you exclusively so the onus is on you to develop a good working relationship with them not, the other way around.
Too many people think that paying for a service is enough, It is not. It is  only when you develop your working relationships that you are able to  move from regular client to preferred status and this is when you will truly benefit from the expertise of others.
If you have liked this post you will also like,  Is Buy to Flip Now More Attractive than Buy to Let?
Property Investments and Trading, London
We only work with a limited group of investors at any one time.
We create bespoke property portfolio Investment solutions on behalf of our clients which provide substantial returns on investment over either the short or long term.
Property not only, substantially out performs all other 'high street' investment types such as ISA's, Bonds & high interest savings vehicles. It is also considerably more risk averse compared to stocks and shares.
To read more about our services click here.
If you want to build for the future, either over the short or long term, we would be delighted to talk.
It is not as difficult as you might think. Give us a call on 01923 797181 or email us via  info@mypropco.co.uk to start the conversation.
Best regards,
Dion Carter
Director, Property Portfolio Management Ltd
Image credit: https://www.careeraddict.com/
This is blog post number 12.