How to Maximise the GDV of a Residential Property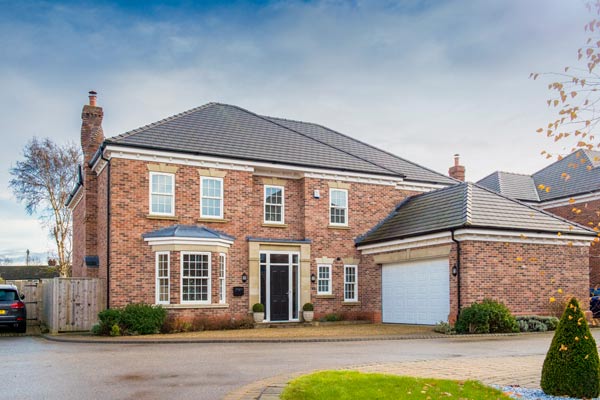 For those of you not familiar with Property Investment terminology, Gross Development Value (GDV) is a calculation of what an investment  property project will be worth once all the development work has been completed. For property developers, GDV is an important metric because it is a pivotal component of the profit calculation.
An accurate assessment of Gross Development Value (GDV) is of vital importance for both, understanding the profitability of your development and raising the necessary finance in order to acquire and develop it.
So why is GDV so often a matter of interpretation? One that is subject to over ambitious inflation estimations and personal opinion?
Once you have calculated all of the costs in considerable detail for your development, it is very tempting to drop in a GDV figure that gives you the sort of profit you think your efforts deserve or your investors would want to see.
Always be conservative in your GDV predictions. Base your forecast on factual historic sale price data and don't be tempted to over inflate the market in your forecasting.
Maximise the GDV of a Residential Property
There are of course additional factors that really do maximise the GDV potential:
Adding bedrooms to the footprint by extending upwards for example will certainly add value.
Similarly, a single story ground floor extension creating an additional reception room will have the same effect.
New bathrooms & kitchens
Landscaped gardens
New roofs
Off street parking will also add value to the property above and beyond normal growth rates.
If you have a good eye for the 'value add' you can maximise your GDV potential. Alternatively, consider working with an architect or interior designer who could help you realise the true maximum GDV for your project.
If you have enjoyed this post you will also like, Is Buy to Flip Now More Attractive than Buy to Let?
Property Investments and Trading, London
We only work with a limited group of investors at any one time.
We create bespoke property portfolio Investment solutions on behalf of our clients which provide substantial returns on investment over either the short or long term.
Property not only, substantially out performs all other 'high street' investment types such as ISA's, Bonds & high interest savings vehicles, it is also considerably more risk averse compared to stocks and shares.
To read more about our services click here.
If you want to build for the future, either over the short or long term, we would be delighted to talk.
It is not as difficult as you might think. Give us a call on 01923 797181 or email us via  info@mypropco.co.uk to start the conversation.
Best regards,
Dion Carter
Director, Property Portfolio Management Ltd
Image credit: https://www.risbyhomes.co.uk/
This is blog post number 11.