This £3 Million New Build Strategy Could 'Blow the Doors Off'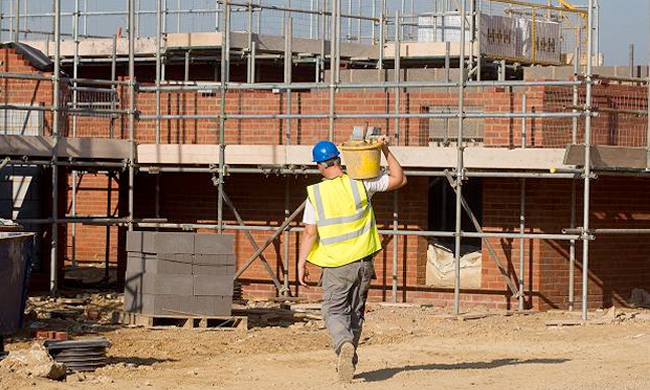 Sometimes, you really do simply get lucky. We have been approached by one of the project managers we work with who has a 'new build' project they want us to be involved in.
We believe we know a deal when we see one and even more importantly, we hustle to make things happen once we have identified them.
We will be looking for both private and institutional investment and there is still a lot of due diligence required to get this over the line. However, a new build strategy can be a game changer for all involved. Give me a call on 01923 797181 today to become an investor in this project.
Practical Property Investment
Project
This week's project case study is as follows:
In summary, the plan is to build a mix of ten 1, 2 and 3 bed apartments on the outskirts of London. The land will cost £1 million, the build and fees will cost a further £1.8 million and will generate over £3.6 million in sales, the apartments will be sold off plan.
Steps
Complete due diligence
As you are going to purchase land without already having permission to build on it, it is vitally important to know that what you are proposing to do will meet with the local authorities' approval. Planning permission takes time to be granted. if you engage your power team in advance of concluding land purchase negotiations you can provide comfort that your plans will be granted. Included in your DD should be the following:
preplanning meetings with the council
design and build solutions with your architects/surveyors
Full legal investigation by your legal team
Financial feasibility study by your surveyors/builders
Purchase land
Planning permission application
This will almost certainly take a minimum of 3 months. Take full advantage of the preplanning process to provide final application that will be granted 1st time. Ensure you are using architects/surveyors who have in depth local knowledge and a track record with local authorities.
Project Management
Assign a project manager, to larger scale jobs, who represents you on site. The PM will control the project timetable and the budget.
Project likely to take 12 months to complete so budget for 18 months.
Conclusion
This new build project will deliver 23% profit.
If you are no longer content with watching from the sidelines call me on  01923 797181.
If you have liked this post you will also like,  A maisonette in London for under £50,000, how did that happen?
Property Investments and Trading, London
We only work with a limited group of investors at any one time.
We create bespoke property portfolio Investment solutions on behalf of our clients which provide substantial returns on investment over either the short or long term.
Property not only, substantially out performs all other 'high street' investment types such as ISA's, Bonds & high interest savings vehicles. It is also considerably more risk averse compared to stocks and shares.
To read more about our services click here.
If you want to build for the future, either over the short or long term, we would be delighted to talk.
It is not as difficult as you might think. Give us a call on 01923 797181 or email us via  info@mypropco.co.uk to start the conversation.
Best regards,
Dion Carter
Director, Property Portfolio Management Ltd
Image credit: https://www.24housing.co.uk/
This is blog post number 19.