Practical Property Investment: House into Two Flats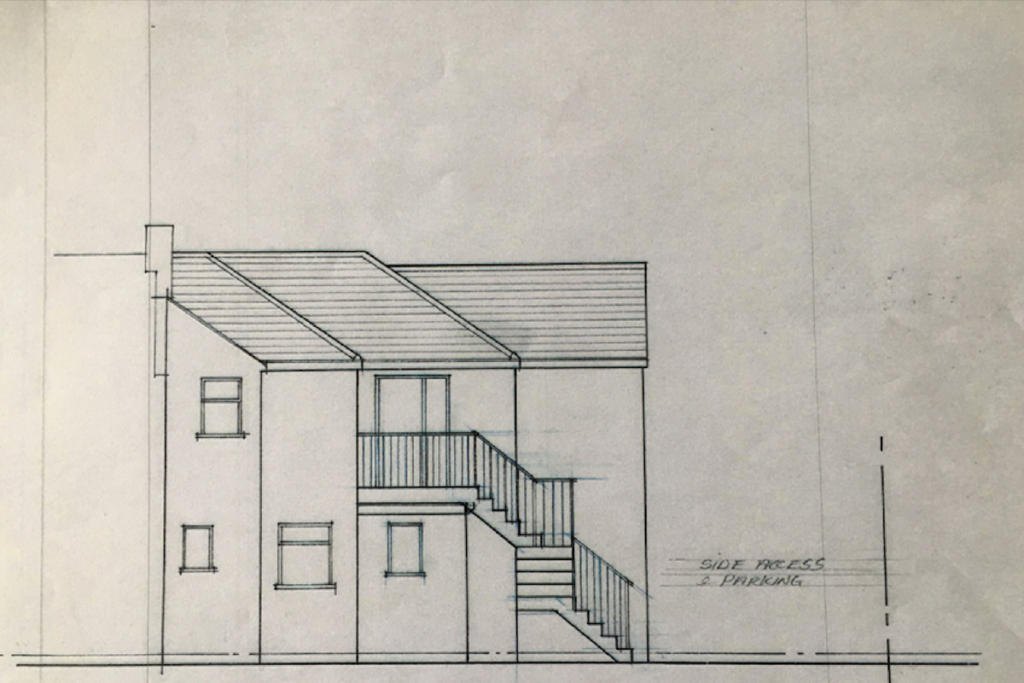 This is the start of a new series of blog posts in which we change from discussing the strategic and theoretical aspects of property investing to real world case studies.  We call this practical property investment.  As much as is possible, we will share with you property deals that we are actually working on or considering. It will be great for you to gain insights into how we evaluate a property purchase and what plans we make to maximise the project's Gross Development Value (GDV). We have never pulled back the curtains in this way before and have even included our calculations below.
If you are interested in joining our group of property investors who fund all of our deals, call me today on 01923 797181 to ensure that you don't miss out on the profits available.
Practical Property Investment
 Project
This week's project case study is as follows:
3 Bed, 2 Reception semi-detached house with a garage. Purchase Price £380,000. Converting into two flats one ground floor 2 x bed, 2 bath and 1 x 2 bed, 2 bath. Sell Price £330,000 + £315,000 = £645,000.
Steps
Purchase subject to planning permission. Get a signed option agreement that fixes the purchase price but allows 12 months minimum to obtain planning permission.
Set up pre-planning meeting with local authority to ascertain if your plans would be proved acceptable. Authorities tend to publish substantial guidance details of what they consider acceptable. Try to create a design that creates the path of least resistance.
In this instance in order to maximize space, the design included creating a separate external entrance to the first floor that enabled the removal of the existing internal staircase, creating considerably more space on both floors that meets local planning guidelines
Single story extension to the ground floor allows for 2 bathrooms on the ground floor
Knock down the existing single garage in order to create a car port that fits x 2 car spaces and eradicates any resident parking issues
Conclusion
By removing the internal staircase and creating an external entrance to the 1st floor, we were able to comply with planning requirements regarding minimum floor space +
1 x additional room on the 1st floor
Single story extension created 1 x additional bathroom on ground floor
2 space car port replaces single garage
2 months for planning consent
3 months for works
Net Profit £122,000 19% after tax
If you have liked this post you will also like,  2nd Property Purchase in 7 Days. 
Property Investments and Trading, London
We only work with a limited group of investors at any one time.
We create bespoke property portfolio Investment solutions on behalf of our clients which provide substantial returns on investment over either the short or long term.
Property not only, substantially out performs all other 'high street' investment types such as ISA's, Bonds & high interest savings vehicles. It is also considerably more risk averse compared to stocks and shares.
To read more about our services click here.
If you want to build for the future, either over the short or long term, we would be delighted to talk.
It is not as difficult as you might think. Give us a call on 01923 797181 or email us via  info@mypropco.co.uk to start the conversation.
Best regards,
Dion Carter
Director, Property Portfolio Management Ltd
Image credit: Our Project drawings
This is blog post number 17.